Why am I talking about this?
I saw yet another post of an author complaining about sales and asking why this is happening to them. They get such great reviews! Alright, great reviews = great book, let's go with that.
First and foremost, I am a voracious reader. I've read 300+ books in the past three years. I've also been on BookTube for 4 years and have watched thousands of hours of bookish content. I know what readers want. I know what they don't. Heck, I went back for a second degree just to learn more social media marketing to apply to my self-publishing game.
I'm giving these precursors not to say look at me I'm fabulous and your dumb. I'm saying YOU, PERSON WONDERING WHY THE HELL YOU AREN'T MAKING A LIVING OFF YOUR BOOKS, I'LL BE THE ONE TO TELL YOU THERE'S A BOOGER IN YOUR NOSE.
Disclaimer: Luck has a lot to do with success, but you can't control luck; so stop using it as an excuse. These 10 reasons assume that your book is perfect. You can control all of these elements without spending money.
---
1. Your cover sucks.
Your cover needs to do three things. If your cover is gorgeous but doesn't do these three things, it sucks.
Demand Attention
You're cover needs to pop even when it's small. Make sure the title and images are high contrast. Use colors and text that will demand attention. That's why most food brands have yellow or red with chunky letters.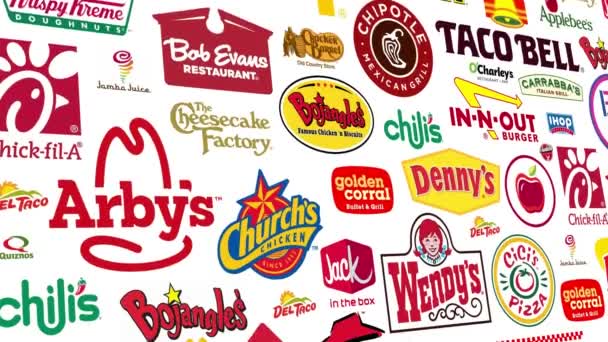 ---
This cover is excellent. I know it's YA or Middle Grades because it's bright and simple, but too abstract for children. The color and vibe indicate that it's romance. It's title and background are high contrast and will pop. At the same time, it doesn't look like other books in the genre, so it'll really stick out.
---
Indicate Genre
Your cover should have an element that screams the genre. If the title is two people's names, the reader will assume it's romance. For romance, your prominent colors are pink, purple, blue, and yellow. There are usually people on the cover for young adult and new adult or an object or setting for adult.
Thrillers use red, blue, yellow, gray, and black. Scifi uses blue, black, green, brown, and orange. Fantasy uses whatever it wants.
You should know what's common for the genre/subgenre and make sure your book cover has it, even if that means using a cover you hate. Sorry, if you've got a new adult romance, your best bet is a shirtless dude. Your book is more that, but the reader has one second to determine the genre of the book, so do what works.
This is pretty abstract, but the dark colors tell me it's a darker story. When you look closer, the wing spaces make buildings and those buildings aren't a regular skyline, so it's fantasy. Adult books rarely have such fancy lettering so I'm going to go with upper YA/New Adult.
---
Appeal to the Intended Audience
If you have an 80s or 90s style cover for a YA book, it's not going to sell. If it looks like a mass paperback or adult book, it's not going to do well. Go bright and pretty or go home for that age group. Forget slapping a bunch of stock photos together. You're much better off with something simple than messy.
Make sure the cover model is the age of your character. If you wrote a new adult and have a 40 year old man on the cover because you're 40 and think he's hot, no.
This is one of my favorite authors, but I HATE this cover. This is the sexiest character in her book. This guy is WAY too old to be dating a 17yo. She MIGHT have been 19 in this book. HE COULD BE HER DAD! The character was a little older than her in the book, but I don't recall him being 40. If he was, I'm disgusted that I somehow thought that was okay as a 23yo reader.
---
This a new adult/adult romance. You can tell they're still young; and there's two people on the cover with bright colors, so it's got to be a romance. Plus, the title tells me it's going to be a hate to love romance.
---
Notice the plain text, slight obscurity, and dark tone. Adult thriller! And the titles all contrast so that they pop. These wouldn't work for YA though. They have a "this is for people in their 40s" vibe, except for the top middle which may have more appeal for an upper YA or new adult audience than the others.
---
Test Your Knowledge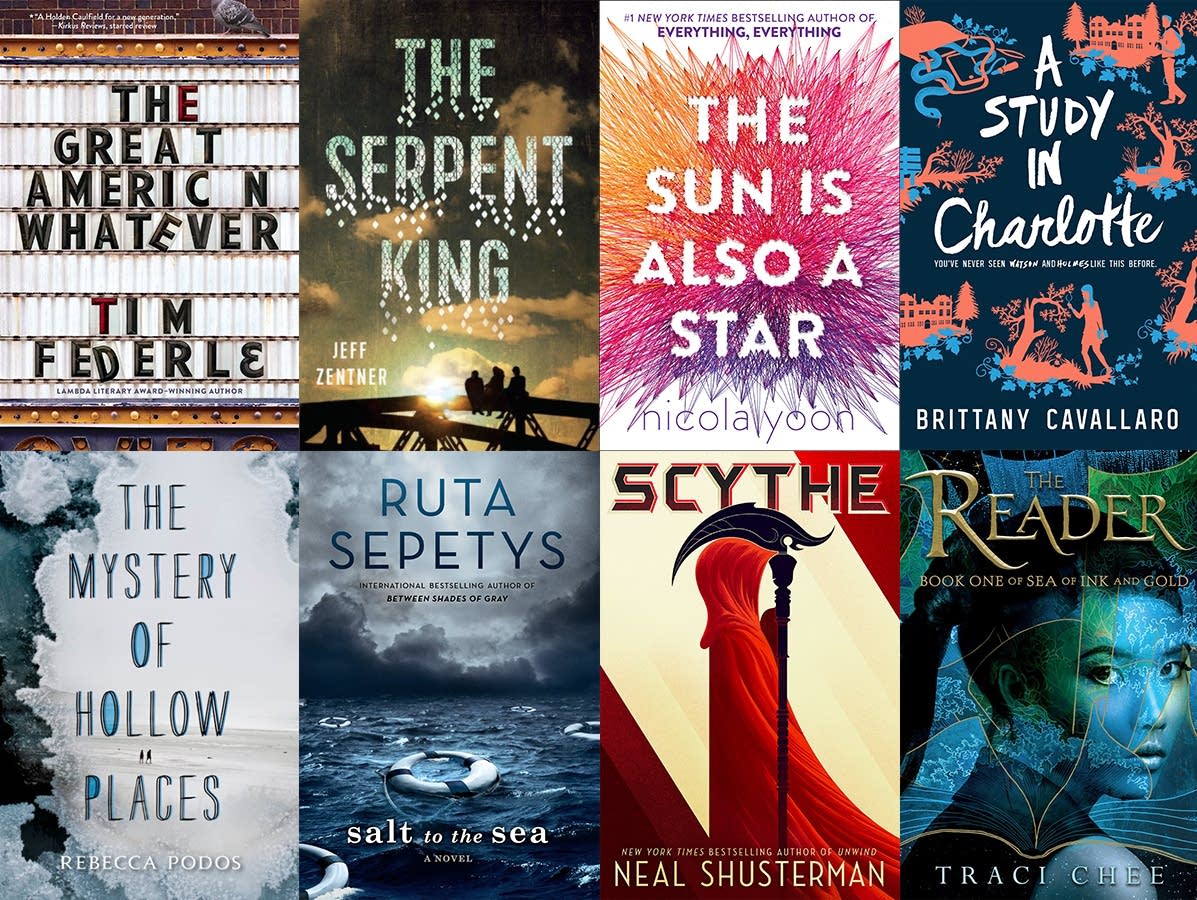 This are all bright or abstract. Some aren't great.
Can you guess which?
The first one is boring. The tone of the title is sarcastic and it's a movie theater background, so I'm thinking it's a contemporary novel about a guy who works at the movie theater. I assume it's intended for a guy because the cover isn't pretty.
The second tells me YA, but the title doesn't make sense because there is no snake or royal on the cover. It's a bit too dark to really pop, but the title font is cool and might still get the click. The last one is gorgeous and the greens and blue are usually fantasy and the girl is young, so it's YA, but what's it about? She doesn't look happy, so I'm starting to think the book has a sad tone. Ruta Sepetys's has a sad tone too, but the lifesavers draw the eye. It's a historical fiction by the way.
To get this picture, I just googled best selling covers. Out of these 8, I own 6! I've read two of them. They were some of the best books of 2016, so they must be doing something right. ALL of these meet at least two of the criteria for a good cover.
"Scythe" & "The Sun is Also a Star" received the most hype from readers, closely followed by "Salt to the Sea". It's no surprise considering they meet the trifecta. ALL three are getting movie adaptations.
---
2. You're desperate.
Do you talk about your books on social media daily? You're a spammer. No one wants to hear about your book every single day, no matter how many of them you have. Social media is meant to be social. Run an ad for your book instead of chatting about it.
You can still take advantage of social tags like #wipwednesday and #amwriting, but don't post links to your book unless it's launch week or there is a sale. Instead, engage with others. They will look at your bio. Put your book link in your bio. Boom! That's how you stop spamming and guilt tripping people into buying your books.
What NOT to do on social media:
Potential reader: Oh my gosh, I'm reading the best book.
Author: That's great! I hope it's mine!
UGHHHHH. This is a MAJOR turn off and it has happened to me so much that I'm finally speaking out about it.
Also, do not tag people in posts about your book. Do not do follow everyone hoping they'll follow you back so you can promote your book to them. Do not DM someone about your book unless they asked. Only mention your book in someone's comments if it benefits THEM in someway, like if they ask you what you're writing or if they ask for a book recommendation that fits your book perfectly. Even then, maybe don't add your link. They can ask for it if they're interested.
Don't even be the person to constantly tag people in your posts at all. Even if it's positive. I see this a lot in #FF and #shoutout tweets. This can be an incredible thing to do for someone, and I know I've always appreciated the mention.
HOWEVER, I don't want people following me just based on me being tagged in a thread. If you want to promote someone, mentioning them in a standalone tweet with only them in it with details about why you think people should follow is WAY more effective.
The issue in tagging a bunch of people in one post is that everyone will respond with a thank you or some other comment. When they do EVERY PERSON YOU TAGGED IS GOING TO GET A NOTIFICATION. I don't like spam in my email inbox. I don't want it on twitter either. None of those people are thanking me, yet I get their response. It's confusing. I can't find the ones that were personal replies to me, so I have to mute the thread.
Unless I REALLY like you, I'm not going to put up with it for long. I'll either ask you to stop tagging me or I'll block you. It depends on the person.
People create these threads because they want to be supportive, or they just want people to notice their name. For the former, it's completely innocent and they likely don't know the negative stress they are sending your way. For the latter, it is a form of desperation when they do it frequently in a nonexclusive way. Anyone can start with an @ and click the first name that appears. Not everyone can add something relevant about or for the person being tagged.
---
3. You complain all the time.
If you complain publicly, the people who do like your books are going to stop buying them, and you're going to turn off your potential readers. You might get a pity buy in hopes that you'll shut up for a day, but do you want that to be your readership?
Oh my gosh, I got one sell today! It means so much because I usually don't get sales!
If this is a brand new book or your first ever book and you make a post or two in amazement and gratitude, the following rant does not apply to you. Enjoy your 15mins of unexpected fame. I teared up when my pre-order went live because a friend who knew I'd give them free copies bought it anyway. They work part-time and are trying to save money for a car. That $0.99 purchase moved me. It's okay to enjoy it.
For the rest of you:
That is still complaining and desperate. You're the person who wants someone to share their chips; but instead of asking, you con them into offering you one by commenting on the smell or the product name. Oh my, flaming hot Cheetos! I wonder how hot they are!
Please go away. You think people don't see through that? You REEK of desperation. I want nothing to do with you or your book. If you'd shut up and stop being a cheesy spammer, I might actually want to read it. But now I think the book is going to suck because you're a sucky person.
You're also telling me that people don't think your book is good enough to buy because you aren't getting sales. Ads work. Use them instead of annoying everyone.
---
4. You don't market your books or yourself.
The complete opposite of the former is never mentioning your book or yourself at all. This is a huge mistake. Mentioning your writing process or putting a link in your bio does not make you desperate or a spammer. It's what you're doing in life. Your friends want to know. But you need to actually be friends with them. 90% of your posts should be about something other than your book.
Some authors believe they are doing this by retweeting other people's book posts. WRONG. Unless your social media USP is REVIEWING books, those book promos should be part of your 10%. The other 90% can be something funny, informative, or random that has NOTHING to do with sales of any kind (yours or someone else's).
Your social media feed should not be an ad real or slew of retweets. If you are retweeting, I suggest using the quote tweet feature and adding value.
---
5. You're branding is inconsistent or unprofessional.
If you professionally edit one series and don't edit the next series, your readers are going to be pissed. You did not deliver the experience that made them buy the book. If you constantly change genres, some readers are going to leave. Determine what's more important to you: keeping readers or following your passion, knowing the right readers will stick with you.
This applies to social media, too. Don't be a Taylor Swift. She's ubber successful, but look at how many people hate her for constantly switching personalities. Just be yourself. If you start writing vampires and get sick of them, find out what still makes your new book you and make that your brand. I love switching genres, but my books are always fast-paced, dark, inclusive, and romantic.
I thought my social branding would be dark and mysterious. It didn't go that way. It's more advice giver and DMer now, and that's okay. That's who I am.
Last thing I want to add here is that you should publish consistently. Do not start a series and move on to the next one before finishing it. You will be seen as unreliable. There are sooooo many people who refuse to read the Game of Thrones series because they think he'll die before the next book comes out. You don't want people to doubt you. You don't need to pump books out like crazy, though that does help. You just need to keep them in the know of what your plans are and show that you are working toward publishing it.
Do not cancel your pre-order. Do not update covers every few months. People like the cover they bought. If you do change a cover, it better be better than the first one. I suggest involving your fans in the decision process. You'll need to update the whole series if you do one. People like their covers to match, especially if they are print editions. Everything should also be in the same format (don't make one book a hardback and the next a paperback).
Lastly, I do not recommend only going wide with one book in a series. That reader is going to be pissed if they can't get the next book from the retail where they got your first.
---
6. Your blurb sucks.
Short and snappy. I want to read your book not your blurb. Find a way to reveal what tropes your book has without saying it directly. Leave a little mystery. Only reveal what happens in the sample section of your novel. Five sentences is the way to go: a hook and one to two tiny paragraphs.
DO NOT start your blurb with 30 reviews. I don't care what anyone has to say about it until I've determined I'm interested. Comparing your book to others can be good for query letters, but don't do it on Amazon. It's pretentious, never completely accurate, and detrimental if the reader hates the comp title or author. I literally did this during the first week of my pre-order. Just go fix it if you did.
However, if a reviewer says your book is like a popular book and you agree, quote that part of their review at the bottom of your blurb.
---
7. Your title or author name suck.
If the reader can't tell the difference between your author name and your title, your author name sucks. Don't be so pompous as to have your name bigger than the title. Stephen King can do that because his name is going to tell a lot more to the reader than any of his titles. You aren't Stephen King. Unless you are, in which case: Hi, Stephen King. I thought "Under the Dome" was great!
Your title shouldn't take up the whole cover unless you're writing nonfiction. 5 words MAX, and two of those better be articles. The reader needs to make out the words in a one inch thumbnail. Keyword stuffing makes you look desperate.
---
8. You suck.
What????
Yep, sometimes it's you.
If you're the author contacting reviewers to change their rating, you're the problem. If you're a complainer or spammer, it's you. If you talk about politics, religions, or any controversial topics online, it could be you. Not everyone likes your opinion. If you're abrasive or in the minority of your target market's opinion, it's going to affect your sales.
You can have any opinion, but keep it off social media. This applies to what you view as positive causes as well. HOWEVER, if you truly do not want anyone with a differing opinion to read your book, then go for it. If this is the case, you might still annoy the people who do agree with you because you're preaching to the choir, and doing it constantly makes you a downer.
---
9. You market to the wrong people.
Kids don't have credit cards, so if you write books for people under 18, you need to also appeal to them. Keep your books on brand. On social media, maybe cater to the people who will be buying books for your readers.
Don't use Stephen King as your ad target word because that's too big of an audience. Find someone with a very similar book at a similar price point and notoriety as yourself. Their audience is more likely to become your audience than Stephen King's.
You also need to know where your audience is.
Kids/Middle Grades: Hit up schools and libraries. If you're indie, this is going to be tough. I hope you have some teacher friends. Maybe you could try a signing at your church.
YA: Instagram, Twitter, YABC/Book Riot type Blogs, Goodreads, and YouTube. Facebook is for old people now. (Most YA readers don't read indie unless you're well-known or trad-published. Adults who read YA might.).
New Adult: FACEBOOK, Blogs, Twitter, Amazon Ads, Goodreads, and YouTube.
Adult: Blogs, Goodreads, Amazon Ads, Facebook, YouTube.
My next point is going to sound really harsh. Brace yourself.
---
10. You're the wrong person for your book.
More accurately, people might not buy your book because they don't think it'll be good based on who you are.
If you're under 20, most people aren't going to want to read your book. They might be jealous. Or they might remember what their writing was like back then and think it is going to suck. To remedy this, make sure you get some beta readers who are picky to look over your work. There have been some awesome books by young people. I'll admit, it's very unlikely that yours will be one of them, but it can happen.
Writing improves with life experience. Keep writing. Keep living. Keep learning. Don't think you know everything. I promise you don't. I have a writing degree, but I'm only scratching the surface. Knowing what you don't know means you're a good writer.
If you are that one in a million teen with an excellence command of language and emotional expression, share your work. Put it on Wattpad. If it getting a good response, publish it. Have it professionally edited if you can because people are going to be way more critical of you.
But you CAN do it. If you're not good enough yet, keep trying. That's all you can really do. I started writing my first novel when I was 13. Only now, at 29, do I feel my writing is worth people's money. I remember seeing everything so vividly while writing. When I'd read it, it lacked emotion or was way over the top. I couldn't articulate falling in love until I fell in love.
Honestly, this advice is for everyone, not just young people. I've seen some books by older people that should've stayed on their computer. Not everyone will be a good writer. The good ones know they suck in a few areas and constantly try to improve. For instance, I know how to use commas and em dashes better than 75% of the population (70% probably don't know what em dashes are), but they still confuse the hell out of me. I am not going to reference my style manual for this post! Forget it. If you see my tweets, they will be FULL of errors. Everyone has room to improve no matter how famous they are.
If you're 80 and writing young adult, that might not work well for you. These readers aren't bad. They've probably read a few books by people much older than the protagonist where the author did not understand what it was like to be a teenager. They talked down to them or used outdated slang. Or their plot and pacing didn't fit that age group's preferences. The writing was just…old.
Sorry, but unless you have daily encounters with the age group you're writing about, you run the risk of being out of touch. I recommend beta readers in that age group or at least generation. Once enough readers see that you get it right, you'll have more readers. Just be patient.
The same advice goes for writing a different gender or ethnicity. There are so many instances of authors getting it wrong that readers are timid. Be aware of this and do everything in your power to make sure you aren't stereotyping or missing nuance.
---
That's it. If you are one of these people, you know what do to do now. I wish you all success. If you have any questions or additional reasons you'd like to add, please paste them in the comments. I bet you'll name a few I can learn from!
Make sure to follow this blog for more epicly long posts about writing and marketing. Share this with all the annoying author friends you still choose to love. You can be passive and say they'll get a chuckle. We all have author friends like this. Feel free to tell your author friend horror stories in the comments.