March 2nd – 9th, 2019
One month ago (March 2nd), I decided to write a series. I didn't have a book idea or even know what genre I wanted to write in. Now I have a book up for pre-order, social networks established, and book covers for the entire series (or at least what I know will happen).
It's always been hard for me to see what I've accomplished over time, so I'll be documenting my journey here every week or month depending on how much has been done. I plan to be completely transparent. We're talking the number of sales transparent. I'll be sharing successes and failures. Sometimes it may come off as boasting or complaining, but that is not my intention. My intention is to be honest and maybe manage self-publishing expectations for other indies using similar marketing strategies. In the off-chance I "make it big", everyone following this blog will know exactly how I got there.
If you want to write and publish a book, feel free to use this as a guide. Please note that Generation Wars is a serial series comprised of episodes between 7,500 and 15,000 words each. For novel writing, I'd multiply the time of completion by 4 for a 60k novel or 6 for an 80k novel.
This is a VERY long post. I recommend bookmarking it and reading in chunks. I do not go into great detail with each topic. If you want more in-depth thoughts on something I've mentioned, please leave a comment telling me what you want a single post on.
---
Day 1
Pick a Penname
This was the easiest step for me. A few years ago, I'd picked one for each genre. I remembered Raven Blackwood, so I picked it. Unfortunately, the author name was already being used, so I switched it to Raven Blakewood, which still had the dark tone I was going for. The name helped me determine the genre. It would need to be dark fantasy or paranormal.
I've learned from a prior penname experience that I am not comfortable pretending the penname is real and that I'm friends with that person and trying to promote them. It's dishonest and people figure out it's you because who else would put an author's banner on their Twitter?
I highly recommend being transparent that your penname is a penname, or at least not engaging people you know as the penname.
---
Pick a Genre
Serial series are epic in number of releases, but they are small episodes that must pack a punch like TV shows. They are not a novel split into parts. (I'll make an individual post on this later.) I would need several book covers and a genre that would have quick pacing, tons of twists, and multiple character arcs to work with.
I looked through the short reads top 100 lists on Amazon. What I saw was lots of dragons and erotica. I thought maybe I could do swords on the cover, but that'd get boring after a while. As I was looking through stock websites for inspiration, I landed on a picture of a castle at night. Bam! Vampires!
---
Day 2
Pick a Subgenre
After a goodnight's sleep, I decided I did want to write about vampires, specifically a prince stuck under a dome surrounding the castle. All my stories have romance, so I knew the inciting incident would be a girl getting stuck inside and them trying to figure out how she'd done it and why she couldn't leave. Think Beauty and the Beast without the Stockholm Syndrome because the prince didn't trap her.
---
Create a Twitter Account
I had my name and a genre, so it was time to pick a platform for networking and reader interactions. I happen to be a BookTuber. BookTubers are on Twitter, we call it Book Twitter. There's also Bookstagram, but focusing on one platform at a time is best for time management. Twitter is my favorite since I can't leverage my YouTube channel. (That's the downside of using a penname; the platform of readers I've built for four years can't know I'm me.)
---
Create a Website
I like the usability of WordPress, and I'm too lazy to fool with hosting services. However, I did want a .com URL. Luckily, WordPress offers this when you sign up for their business plan (~$48) and they give you the domain free for a year (~$18 annually after that). Their business plan is great if you want to include videos in your posts. They will appear in a box so all the reader has to do it press play.
If you don't have the business plan, you'd have to hyperlink a photo of the thumbnail with a play button on it so people know to click. It's more work and it takes them away from your website.
---
Create an Author Logo
When you set up your WordPress and get a domain, you'll likely be offered a logo. I payed $20. The downside is that the logo isn't to the dimensions you'll need for other sites. You also have to pay to find out what font was used and the color if you want you're branding to be consistent. I recommend using it as a guide and creating your own on GIMP. (More on that later.) You can also hire a cover designer for around $40 on the cheap end.
---
Create a Newsletter Sign Up
Mail Chimp is free for a list under 2k. It's user friendly and compatible with WordPress. You can easily add a pop-up widget to give people a way to sign up while they are on your site. I recommend having it pop up as they leave or 30 secs after they visit. If it pops up immediately, they can't see the info they came for first, and you're going to tick them off. I've set mine at 30 seconds for first-time visitors, but who knows if it obeys.
You're going to want to set up an auto sender before you share the sign up link so that they'll get a welcome email when they do. This is going to take you a while to set up if you are new to Mail Chimp.
---
Day 3
Are you exhausted and overwhelmed just reading this? Take a deep breath. I stayed up from 4:30am to 6:30am the next day doing all of this. I have ADD and that gives me the superpower of hyperfocus–a neurotypical's focus on steroids. YOU DO NOT NEED TO FOLLOW THESE DAYS RELIGIOUSLY. USE IT AS A GUIDE ONLY!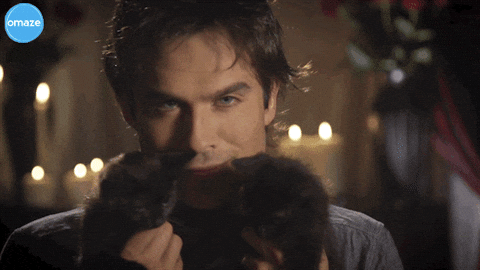 ---
Pick a Series Title & Book Titles

I recommend cramming some keywords into your series title, but remember Amazon is going to show it with your title. PLEASE make sure your full book title and series title fit on a single line on Amazon. Think of people viewing it on their phone. You don't need a giant title.
Years ago, people discovered they would rank better with keyword stuffed book titles. It's very tempting, but it sends a red flag that you are self-published. Self-publishing isn't bad, but it still has a stigma that people equate to unprofessional. You do not want to look unprofessional, at least not with elements that do not require money. There's a difference between being an unprofessional author and a low budget author. Please do not confuse these.
I'm guilty of this. My initial day 3 series title was the following:
The Night Walker and Her Vampire Prince
This series title did a lot right. It shows that it's paranormal and has vampires and royalty romance. That could be enough to get someone to buy the book without reading the blurb, but it looks tacky once you add the book title:
Vampire Prince: Lover's License (The Night Walker and Her Vampire Prince Book 1)
The cover has to fit on the page too, and if you include the subtitle for your serial on the cover, it looks extremely tacky.
Vampire Prince: Lover's License (The Night Walker and Her Vampire Prince Book 1)
$0.99
Blurbity blurb blurb.
Once upon a time, someone picked up this book and….
Read more
Yep, the more junk in your title, the less description they'll see. Plus, they can't even read everything on your book cover, and this is as large as they will see it. On an also bought list it's even smaller.
I'm going to take a risk and provide examples for context. Other than my own, these were random. I just scrolled down my Amazon page and saw these. If you are the author of one of these books, look at it as free promotion and know that I'm guilty of the same mistakes and will use myself as the cautionary tale whenever possible.
The first book has a beautiful cover, but I can't read the full title on it. Now look at the description. It's long. I've got one second get that reader to click. If they can't get a sense of the book in that time, you've lost them. This book will probably still get a ton of clicks because the cover is gorgeous, but imagine if it weren't a $500 cover?
I'm only using this person's because I can't accurately show how the text would look with my old one. But now that I have a guide, I can show you at least the size. The main title is still readable, but the subtitle disappears. It's okay if you can't read everything at this size, but you want something to stand out to get the reader clicking. It can be the background image or the title.
The third cover has a very basic cover and title text, but it still communicates genre through the short title. And look, it has half the reviews of the fancy book, though the cover was probably homemade. The whole title fits on one line. It takes a single glance to take in all the information.
Do you see how much power a single title has?
If you're going to do an episodic serial, you can always use the serial title and episode number on you're cover and just use the episode title as your amazon title.
This is what mine looks like on Amazon. You can read it all, and the whole first paragraph fits without having to click read more. I made the cover for free. It's not fancy at all, but it's easy to replicate for as many episodes as I need.
Whoa! Look how the tiny ones pop! Each design represents a different paranormal creature: fairies (they're kind of like dragons with wings and demon tails), vampires, werewolves, and witches (magic smoke).
A reader probably won't know what the heck the book is, but they know it has war and the bright colors make you think it probably has romance or humor. Plus, it's super clear that this is part of a series.
Note: My book was on pre-order with the ridiculous title from earlier two weeks before I woke up and changed it.
---
Commission a Cover
If you want your cover artist to know what vibe you want to give, it's a good idea to try making one yourself. GIMP is free and much easier to use than paid programs. If you don't know how to make a cover, you can search for stock images for commercial use and send them. However, I do think it's best to give the artist some creative license and listen to them when they say to stick to only two fonts. The fancier the tackier. If they use more than two fonts or their book covers look closer to a square than a rectangle, pick someone else. They don't know what they're doing.
Keep in mind that you're going to have to communicate with your cover artist over the course of a few days, selecting cover models, color scheme, and font style/placement. Make sure you're happy, but don't be a prick.
I told my artist what color background I wanted and the age/ethnicity of my MC. She gave me some choices of font and poses for the model she found. I didn't know the background until it was done. I let her run with it. For the third cover, all I did was say I wanted it blue with a portal and gave her the girl's image from a site she uses (not every artist uses the same site) and told her to run with it. I was amazed by the result of those two covers. The second cover was a pre-made, so it was easy to know what was needed to unify the series. She was affordable and did an amazing job.
It's a great idea to get the covers first, because you might have a hard time finding the perfect model to a made-up person. It's easier to base the person on the cover instead. I knew my MC wasn't white and that I would love a model from India or China (if India wasn't possible). It's difficult to find attractive models in their mid-twenties wearing street clothes. If you have POC characters, it's a hundred times harder. It's only now becoming normal to have a POC on a book cover and stock images should start being more inclusive over time. One can only hope. My second MC looked racially ambiguous with tan skin. It gave me some options.
This is all to say that it might not be possible to get everything you want. It's less disappointing when you haven't cemented the image or plot in your head yet.
This was my mock cover. So glad I didn't go with it.
I hated that she was in a dress because all the books do that, and my MC is an I feed alligators marshmallows type girl. She would hate restrictive clothing, but boy did I love that font. Plus, she was too old.
Yeah, it was horrible. Most self-made covers are. Please, if you have the funds, let someone else do it. They don't have to be $500. I got a pre-made for $40 and then 2 customs for $60 each. I am a low-budget author, but not an unprofessional one.
Note that I did make my own covers for the episodes because I'll only get $0.18 to $0.35 cents per title. I'd have to sale 150 books before recouping the funds on budget covers. Not worth it. But the collection covers were worth the money, so that's what I invested it.
If they start selling a 100 copies a day, I might switch to $500 covers, but I'm very satisfied with what I have now.
Guess what the background colors will be?
Did you notice the rainbow trend in my episode covers? Branding, baby! You guessed it, the first one would be hot pink and the final one would be purple. Two word titles with what the character is. Spoilers, so I'm not showing them here.
---
Create a Series Story Arc
I suggest knowing where you want your entire story to start and finish before you write. Think of a one-sentence conflict/goal scenario for each book and write them down.
Ex:
Book one – Girl get's stuck in dome and needs to find a way out.
Book two – Efforts to bring peace are thwarted and now training for battle is the only option.
Book three – A new resolution is discovered, but going for it is a risk when everyone lives are at stake.
Book four – The war is over and the victors much get acquainted with their new lives.
Book five – All is not as it seems when the true enemy is revealed.
Okay, see how general they are: Trapped, Training, Prophecy, War, Recovery.
This might not be exactly how it goes down, but it's nice to have an idea before you start.
---
Launch Your Website
Okay, now you know your genre and have an idea of your books. Design the heck out of your website, but keep it simple. You want high contrast. If your logo is colorful, I suggest a white background. If your logo is neutral, a solid color might be nice. Be mindful of those with poor vision. Don't use an image as your background with white text. It's distracting. Solid is good. Don't go too dark. I had a darker sea-green in the beginning and a dark gray text. It had a calming effect and would go well with my covers, but I recently made it a shade lighter with black text. I also made the text itself bigger. It might be a little annoying on a phone, but I want it accessible to those less computer savvy who don't know how to make their screen bigger.

My headers are the same font as my covers. The body text is simple. I got lucky that my logo was close enough to Cinzel that it doesn't draw too much attention.
I could go on for days about usability and why you'll notice bolded sentences, but let's move on. (Hint: I do that for the skim readers so they can read just the bolded items and still know what the whole post was about. It's a little tacky with the blue, but a simple bold doesn't pop enough. You could also read only the headings of this and get the same benefit, reading the regular text for the subjects you need additional information about.)
Before you launch your website, make sure to plug in that pop-up widget or have a newsletter button in your navigation menu that redirects the clicker to your sign-up.
Every tab you put on that navigation menu better have content. If there is a contact section, you need to have a way for them to contact you. If you have a fan art tab with no fan art? That's a bit presumptuous. Who are you? Sarah J. Maas?
You might need additional tabs in the future. You can set them up now, but keep them private until they are relevant. I suggest the following:
Home/Blog – This is how your blog is accessed. You can also make this a redirect if your blog is on Blogger or some other site. Home could also be used as a static landing page, so it is possible to have a Home and Blog tab. Mine has both. Eventually, the home will be a static ad. Home is still present because WordPress requires it, and some people will not know that your blog in your home page, so it may be helpful to have one called Blog to make it super obvious that you have one.
About – You're a nobody, but someone is going to be curious. It's nice to have one even if you don't show your face. This is a good place for social media links. You could also do a social media menu on your sidebar that will show on every page.
Books – So what if they aren't out and you have no cover. Write a paragraph with what you know and the title. Say when it's coming out. I suggest the book page have all of your books and make the covers clickable or have the blurb and links visible if you don't have many books.
If you have a series, make it level one to the parent books category. Then put the series info on that. If the series has more than three books, you'll want the individual books to be level one to their parent category which is the series tab
I know this is very confusing and I'm using a lot of jargon. This is a bullet point post. I could go super high level but I'm on Day 3 and at 2,500 word. Hardly anyone will read this far. I got a second degree in social media marketing and technical writing, but most of what I've learned has been through my own research. You're going to have to make a bit of effort here if you want to reap the rewards, but I truly help all of this points you in the right direction.
Contact – Leave an email or your socials (media not security number). It's up to you to decide how approachable you want to be. Know your boundaries.
Newsletter – You might get tired of paying for a domain or writing blog posts every week (weekly is best but writing your book should be priority), so it's good to have a newsletter ready. It's going to be more focused than anywhere else your readers find you.
I HIGHLY recommend you only require their email. First names and birthdays are great because they feel more personal and you can send them a happy birthday message, BUT the more fields you have the less likely people will sign up. If you have an opt-in bonus, mention it on the sign-up form, but stay brief.
Social Media – Put this in a sidebar with little icons. It's cute. If you make it a navigation menu, it's going to be in the middle of your logo and look like crap.
After you've set everything up, write a blog post then make the site public. There you go.
---
HOT MOMMA WE'VE REACHED DAY FOUR!
This is very overwhelming and daunting. You're chest is probably tight just reading this. Writing is hard, and I haven't even gotten to the first word on the page. Spoiler: That doesn't happen until day 10. I spent at least 6hrs a day working on this for the first week. Please, don't do this to yourself. Stop and go get a hug. I needed several.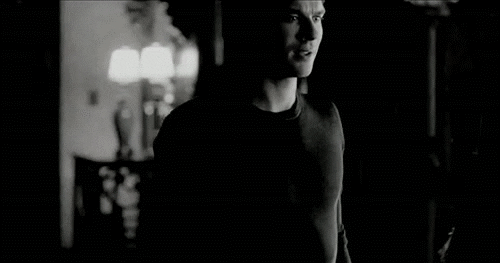 That's the thing about hyperfocus, you're getting a ridiculous amount done, but it's not healthy. I'm not even breaking down the entire process. That would require a post for each topic. If you want more on a particular subject, let me know in the comments.
I'm starting to think I could make this an e-book!
---
Day 4
World Building
What do you need to know before you write?
-Setting (time period and location)
-Central conflict
-Main characters
If you are writing a fantasy or paranormal (mine is both). You're going to need to pick which creatures are in your world, what is there basic history, how do they interact with the others, is everyone aware they exists, why are my main characters central to the story.
My series has three distinct cultures and seven different beings, so I needed to figure out why the war started and who the main players allies where. I also had to figure out the prophecy, how it would be fulfilled (if it would be), and the mechanics of the magical dome and Realm.
I sat in silence for 12hrs over the course of two days figuring this out and occasionally writing it down.
---
Day 5
Write a Blog Post
You need some content, so get to work. Give us your elevator pitch. Mine has changed dramatically since the first post, but it's cool to look back on.
---
Pick Character Names
I didn't do this until day 9, but if you're not writing something super plot focused, you might need to do this before writing your blurb.
If you're going to have a ton of characters, I suggest using a name generator. Select ones that sound like they spell, but don't be timid. Your MC shouldn't be named John or Brittany. Sorry, but that's so common and your MC is not ordinary. If you are writing a contemporary, they can be ordinary. Whatever. But if they are magical? Granted you do need some "normal" names to make it easier on the read. The more minor the character the more boring the name. They are throwaways. Don't waste your awesome names on the janitor in one scene. Name him John.
If you want a minor character who appears in several scenes to stand out, give them a cool name, maybe even one of those harder to pronounce since you won't have to type it a million times.
I like to pick an attribute for my main characters and then find names that mean that. Some came to me, some didn't. Sometimes I'll have a letter. I knew my vamp had an M name with a V. BOOM! Mavrick. No e because I want people to pronounce it right.
My werewolf is Hunter. Hey, he's in the wood all the time! Try not to do this with all the character because it's obvious and corny, but one or two can work and even be funny. The most stern character in the book is Wulf. Wulfe is a strong German name. This guy is Asian, but names don't have to reflect nationality. Mavrick's family originated from India and Hunter's mom's side were from the Blackfoot tribe. Dove is white with Russian ancestry. I like short names with one or two syllables because I've got to type the sucker a thousand time. Notice how the main characters have real names that sound like they are spelled but they aren't so common that you know a few in real life.
This is what you want. Take the name Brittany. There are a lot of Brittany. Are the one's you know in real life nice or mean? I don't want my readers linking my characters to negative connotations. You wouldn't name your love interest Adolf, would you?
Generators are fun. I've got a fairy named Nimbus and then I went and named the other fairies after cloud names. My elves are birthstones. My trolls and goblins are weird names that match the character.
Jivilla – flirty
Tok – talkative
Jybs – prankster.
Try not to have characters who will be in the same room together with names starting with the same letter. If you do, have them be different genders. EX: Dove & Damon. If they are a couple, this is a discrete way of showing your reader without telling them.
---
Determine Release Schedule
If you're writing a serial, you need new episodes each month, or you're going to lose your audience. If they are 7,500 words (less is a short stories and not enough to function as a serial imo) a once a week is the route to go. If they are 10k + you can get away with monthly or bi-monthly. I'm doing monthly for my first serial so that I can finish early and be working on the next series before the first concludes. You don't want a bunch of gaps. 21 day cycles keep you relevant in the algorithm and in the mind of the reader.
If this is your first time, three weeks to a month apart is probably the best route to go. Some episodes will be harder to write. You want to make sure you have a full arc for each episode, constantly working toward that epic conclusion. This time frame will keep you from burning out without losing all your traction.
For the second series, I might progress to bi-weekly and then maybe weekly. We'll see.
Decide what works best for you and stick with it. Be predictable so the reader knows when to come back. My books are a little spooky, so I release on the 13th of each month.
---
Write a Blurb
You'll probably tweak it. I wrote mine before I had character names. The earlier the better because you'll know less so you'll include less. Make it snappy. My blurb now is the fourth or fifth version and it's not even release day.
I decided to use a series blurb for all the episodes in a particular story arc with a bold hook specific to that episode. My book collections will have title specific blurbs.
---
Day 6
Book Trailer
This is optional, but people are lazy and would rather watch a 30 second video than read your blurb. Mine needs to be updated with the finalized cover, but it has a link to the book in the description and that's most important. Make it easy for them.
I made my trailer before I wrote a single word.
---
Character Building
I printed out some character/plot sheets from Heart Breathing. Just watch this whole playlist. I did twice. It's a good start.
https://www.youtube.com/watch?v=cv0ioyJnWqI&list=PLg6zjsQP4PwerWfWIFZiog0lm8rsUJFh1
---
Plot Episode 1
Figure out what you want your word count to be and the chapter size. I tend to need at least 5 major chapters per episode with a 3k max each. However, my sweet spot is 1.5k chapters with some longer and some as short as 500 words. Don't stress it to much but pack it with conflict and character development.
When I plot, it's one sentence per scene, or even a word.
---
Day 7
Amazon Set Up
Create an account on KDP. Just go to Amazon, scroll to the bottom, hit self-publish with up, and get started. It's super simple. You'll also want an Author Central account. Google it and set it up.
---
Plot Book 1
I used the free download from Heart Breathings and knocked it out. Her videos are the number one source I'd recommend. I also love Derek Murphy's 8 Dot Plot.
https://www.youtube.com/watch?v=cy4plRQbqcU&list=PLGK03JClR4G8hfPles_3-DpxcSTAshQxt
---
Alright, that's all for week one. I've just written 5k in one day. That's how long this post is. I started writing it at 8:30am. It's now 7:00pm. If you found it useful, PLEASE tell me because I'm exhausted.
You might have made it to the end and are thinking I'm insane. You're probably right. I'm seeking mental health for my ADD later this month because placing such high standards on myself is exhausting. No one should stress this much. I'm happy to say that week two was much less stressful.
I do work a full time job, but it's second shift security which often means quite a bit of downtime. Most of my planning and drafting happens at work. Don't feel like this work load is reasonable. It's not, and I can't stress that enough. These posts are transparent. I want to show how to gravitate into including self-care. I knocked out two seasons of The Good Doctor this month. That's good, but I also make watching shows a competition.
Being this productive is not healthy. Even writing this post is not healthy. 5k in one day. I haven't eaten anything but pringles on my drive to work. My hands are getting shaky because that's not real food. This is hyperfocus and determination, but there has to be a line.
When I started this post this morning, my plan was to show the whole month. When I was nowhere near done and 2k in, I dropped it to a week. I'd like to continue tomorrow, but I'm giving myself a raincheck for now. I will finish, but I've got to take a break. Follow for more updates.